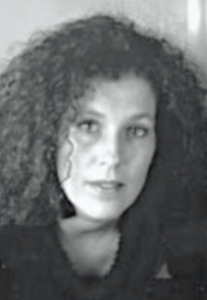 Monika von Eschenbach, alias of Monika Bauer, is born 1965 in Eschenbach, Bavaria. She had studied architecture and started her career as an architect of public buildings in California and Alaska (1988 – 1991). Later on she worked for a couple of years in Switzerland. Later she was responsible for project-management of the airport Leipzig-Halle. She developed the urban planning concept for the Rheinauhafen, Cologne. Among the most famous buildings are the so called crane houses - in  cooperation with star architect and designer Hadi Teherani.
Starting 1999, she was responsible project developer for modern city, i. a. Butzweiler – Cologne and Clouth-Werke Cologne. Under her aka von Eschenbach (her native place) Monika had started still in 1984 a second career as a conceptual photographer.
Conceptual photography and installation
She creates photography and three-dimensional objects running a unique way, which later inspired many international artists to take up their technique. But the work of Monika von Eschenbach cannot be explained solely by the special connection between photography and relief, but by her artistic-philosophical concept that gave rise to this.
The sculptor Ulrich Rückriem, whose muse she was for many years, influences her. She worked and learned also as assistant to multimedia artist Michael (Mike) Jansen, conceptual photographer Heinz-Günter Mebusch and her friend and fellow photographer, filmmaker and sculptor Vera Isler-Leiner. Her works are dealing with architecture, landscape and humans in interaction with the viewer. Most of her works have personal and family references. As a typical style, von Eschenbach developed three-dimensional photographic works in a kind of assemblages from photographs and collages. When she started, this was completely inventive. Later on many artists followed her style and technique. But the most important fact is, that Monikas' concept is dealing with dialogue, that presupposes the willingness to establish a connection between her artworks and the viewer - and logically Monika von Eschenbach's photographic works are all about this phenomenon.
LINKS