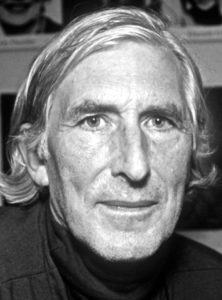 Jean-Thomas 'Tomi' Ungerer, born 1931 in Strasbourg - died 2019 in cork, Irland, was an internationally renowned French graphic artist, writer and illustrator of books for children and adults.
In 1956, Ungerer left his city for New York to start his career. In the beginning he had many problems, but already in 1957 he won his first prize for his first illustrated children's book The Mellops go flying, a story with little pigs. The book became a best seller. This year he made contact with his later publishing house, Zurich Diogenes Verlag. At the same time, he worked as a draftsman, painter, illustrator, and children's book author and and not at least as a very successful advertising artist.
Breaking borders
In the mid-1960s, Ungerer shocked the public with his cartoon books Secret Sketchbook and The Party. In his cartoons he took a drastic, satirical approach to the New York fancies. Ungerer's creativity was no longer synonymous with genre boundaries, and he liked to apply all drawing techniques. 1969 Fornicon appeared, which was later banned in England. The cartoons depicted potency, sexism, and greed. Over the past 50 years, he has created about 40,000 drawings and published more than 140 books. His works were shown in over 100 exhibitions.