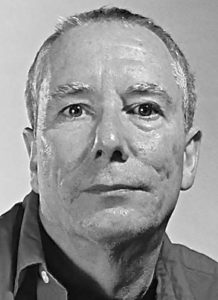 Mike Kelley was born in 1954 in Detroit, Michigan, and died by suicide 2012 in Los Angeles, California.
Mike Kelley's oeuvre works against art's hierarchical history as it expands its breadth. His conceptual work is dealing with psychology, philosophy, and art theory against kitschy craft mediums, awkward adolescent scenarios, and rudimentary renderings. In 2005 he created the project Day Is Done as a massive, amorphous collection of works in diverse media that reconstruct purported' repressed memories' of generic high–school activities as recorded in anonymous yearbook photographs. He scrutinizes moments of ritual and tradition by restaging scenes common in American adolescence, such as school dances and Halloween activities, investigating the moral and experiential subtexts of these events in the process. 
Kelley had recent solo exhibitions including Van Abbemuseum, Biennale d'art contemporain de Lyon, The Tate Liverpool, MUMOK Museum of Modern Art Vienna, Musée du Louvre Paris, The Stedelijk Museum Amsterdam (2012), Museum of Contemporary Art Detroit Michigan, Centre Pompidou Paris, MoMA PS1 New York, Museum of Contemporary Art Los Angeles.