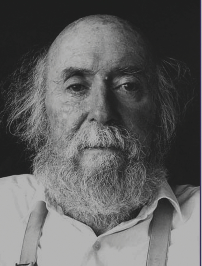 Giannis Tsarouchis (Γιάννης Τσαρούχης), born 1910 in Piräus – died 1989 in Athens, was a Greek painter and stage designer. Tsarouchis studied at the Academy of Fine Arts Athens between 1929 and 1935. Besides, he took private lessons with the great Greek artist Fotis Kontoglou, who confronted him with the art of Byzantine painting. After studying, he visited Istanbul before traveling to Paris via Italy. In Italy and France he came into contact with the works of the Renaissance and Impressionism and met Henri Matisse and Alberto Giacometti. In 1949, he and other artists, including Nikos Hadjikyriakos-Ghikas, Yannis Moralis, Nikos Nikolaou, Nikos Engonopoulos and Panayiotis Tetsis, established the "Armos" art group.
His paintings are mostly dedicated to modern Greek life, participating vulnerable men and (to a much lesser extent) strong women. His works are timeless contemporary; at last his works were exhibited at the documenta 14.
He had his first exhibition in Greece in 1938. After the Second World War numerous international exhibitions followed, i.a. in London, Paris and New York. In 1956 he was nominated for the Guggenheim Prize. In 1958 he took part in the Venice Biennial. When the dictatorship of the junta took over the power in Greece in 1967, Tsarouchis left the country and settled down in Paris. After the fall of the dictatorship, he returned to Greece. He came in contact with conceptual photographer Heinz-Günter Mebusch, who made his famous ultimate photo portrait. Still during lifetime, since 1982, his house in Athens has been a museum with works by the artist.
One of his main supporters was Alexander Iolas, galerist, friend and mentor also of René Magritte, Victor Browner, Alexander Calder, Joseph Cornell, Yves Klein, Niki de Saint Phalle, Man Ray, Edward Ruscha, Roberto Matta, Jean Tinguely and Andy Warhol.
His works remain in numerious museums, i.a. Niarchos collection, EMST Athens, Artforum Collection, Benaki Museum, PAC Austria and private collections in Greece, Italy, France, Great Britain and USA. 
LINKS: