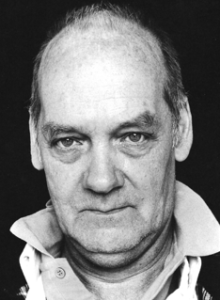 Alfred Earl "Al" Hansen, born 1927 in New York City I died in Cologne 1995, was an remarkable American artist. He was a member of Fluxus, a movement that originated on an artists' collective around George Maciunas.
He was the father of Andy Warhol protégé Bibbe Hansen and the grandfather and artistic mentor of rock musician Beck and artist Channing Hansen. Bibbe and Channing continue his legacy by performing some of his most iconic works. Born in New York City, Al Hansen was a friend to Yoko Ono and John Cage. While serving in Germany in World War II Hansen pushed a piano off the roof of a five-story building. This act became the foundation of one of his most recognized performance pieces, the Yoko Ono Piano Drop. Many artists have also destroyed or altered pianos including John Cage, Joseph Beuys, Nam June Paik[ and Raphael Montañez Ortiz. He wrote an important book about performance art, A Primer of Happenings and Time Space Art (1965). He was an art Professor at Rutgers College in Newark, New Jersey into the 1970s.
In 1977 Hansen managed Los Angeles punk bands The Controllers and the Screamers in Hollywood. In the 1980s Hansen moved to Cologne, Germany where he established an art school, the Ultimate Akademie. Inspired among others by the Final Academy of Genesis P-Orridge it became a meeting point for local and international performers of that time.